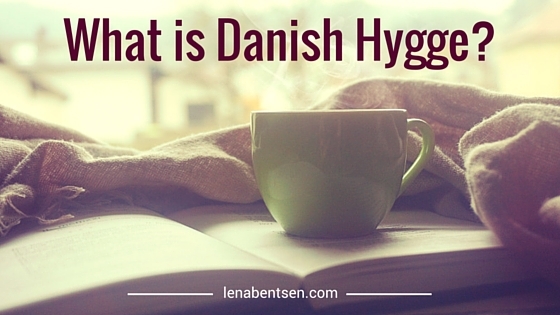 Pronunciation: [Hoo-gah]
Hygge is two sounds. To make the first sound, you must put your mouth in position to whistle and blow a bit while making a short, clipped 'hoo' sound. End with a short 'gah' ('g' as in 'gift', and 'ah' as in the 'u' sound in 'umbrella'). Here we go: Hygge.

Maybe you have heard that Danish people are among the happiest people in the world. It is true, but we are not born that way. It is in our culture, and it can be learned. Summer in Denmark is very short: about 10 weeks. And often, it is not even that long. Autumn, winter, and spring dominate the calendar. And even worse, because rain, wind, very short days, and long nights abound, we have to do something to survive. We have to Hygge.
Hygge is a strange concept to describe, but really, it is mostly about focusing on positive details in life – details that put you in a good mood. The Danes care about details. We create the Hygge mood, which helps us survive through periods of bad weather. Even when the weather turns good for a short period, we still continue to Hygge. All year around.
Danish Hygge is a mood and appears in the perfect moment of peacefulness and well-being while enjoying life.
You cannot buy Danish Hygge. No one can box it up for you, and you cannot find it in a store. It is a way of life and has to grow within and around you.
Some of the main ideas are:
Moments filled with awareness, care, focus, peace, coziness, passion, trust, loyalty, eye contact, listening, and relaxation. But, there is much more…
It involves things like: aesthetic surroundings spiced with candlelight, warm materials, fur, wood, and warmth. But, even that is not everything.
Enjoying a cup of your favorite tea or hot chocolate or having homemade dinner with good friends eaten at a table set with care. These are some part of it; they will point you in the right direction.
A few things to start with:
First of all, you have to de-clutter to create space for Danish Hygge.
Always light candles when it is a bit dark.
Always be comfortably warm.
Remember care and awareness, because it is so important.
Be the perfect Hygge friend filled with peace, acknowledgement and attention.
Dine with friends for hours at home.
Decorate the dining table with candles and flowers.
Find out more in my book, 'Goodbye Clutter, Hello Freedom: How to create space for Danish Hygge and Lifestyle by cleaning up, organizing, and decorating with care'.