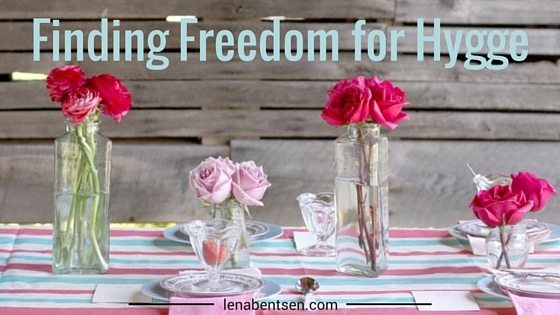 By learning some new techniques for thoroughly cleaning up and prioritizing your time so that you can keep yourself organized every day, you will find that you have much more time for fun and Hygge.
In Denmark, social gatherings with friends almost always take place at home and that's why we, as a nation, are exceedingly passionate about our homes. Many clutter-heads think that orderly people run around all day, cleaning up. They could not be more wrong. Orderly people have simply realized that clutter steals too much energy. It must, therefore, be kept to a minimum.
When you start cleaning up your life, you will experience a larger and larger sense of freedom. You will have no more anxiety about your home, you will be able to spontaneously invite friends over without a second thought, and you will dare to welcome unexpected guests without hesitation. You will be able to take an unplanned day off with a good conscience. You will know how to spontaneously buy the right things in order to beautify yourself, your home, and your life.
Once you know what you appreciate, where your stuff is, and can understand the difference between what is good and what is bad for you to own, you will be free to enjoy the life you that you truly deserve.
I want you to experience the amazing feeling of freedom that comes from living in a home that reflects the best part of you. There is hope. In my upcoming book, 'Goodbye Clutter, Hello Freedom', I help you create a home that is easy to clean up and built on the foundation of Danish Hygge.
Some text taken from my book, 'Goodbye Clutter, Hello Freedom: How to create space for Danish Hygge and Lifestyle by cleaning up, organizing, and decorating with care'