English Books:
Goodbye Clutter, Hello Freedom: How to create space for Danish Hygge and Lifestyle by cleaning up, organizing, and decorating with care
BUY NOW ON AMAZON
Are you tired of opening your wardrobe every day and not knowing what to wear because there is not enough clothing that feels right? Clear out your closet!
BUY NOW ON AMAZON
Coming soon: 
The Secret to Danish Hygge: How to create, live and enjoy the Danish lifestyle.
Sign up for my newsletter and be the first to know the release date!
Danish Books:
Farvel rod, Hej Frihed – sådan kommer du rodet til livs
Ebook and paper version
(Goodbye Clutter, Hello Freedom)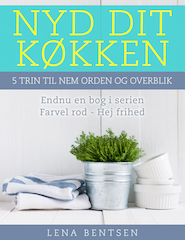 Nyd dit køkken – 5 trin til nem orden og overblik.
ebook
(Enjoy Your Kitchen: How to revamp, optimize and organize in 5 easy steps)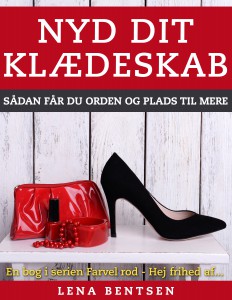 Nyd dit klædeskab – Sådan får du orden og plads til mere. ebook
(Enjoy Your Wardrobe: How to declutter and discover your treasures)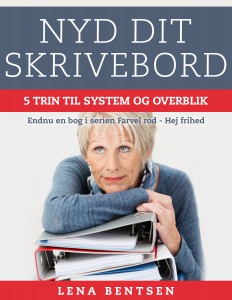 Nyd dit skrivebord – 5 trin til system og overblik.
ebook
(Enjoy Your Work Desk: How to regain control by decluttering and organizing)

Jul uden stress – Sådan overlever du december.
ebook
(Christmas without stress: How to survive december with Danish Hygge)
Learn more about the Danish books: saxo.com